Blog
NEW PODCAST - Horse Rescue Warriors
Our podcast will officially start April 6th 2023 and continue every Thursday:: This is an exciting new adventure for us and we can' ... read more.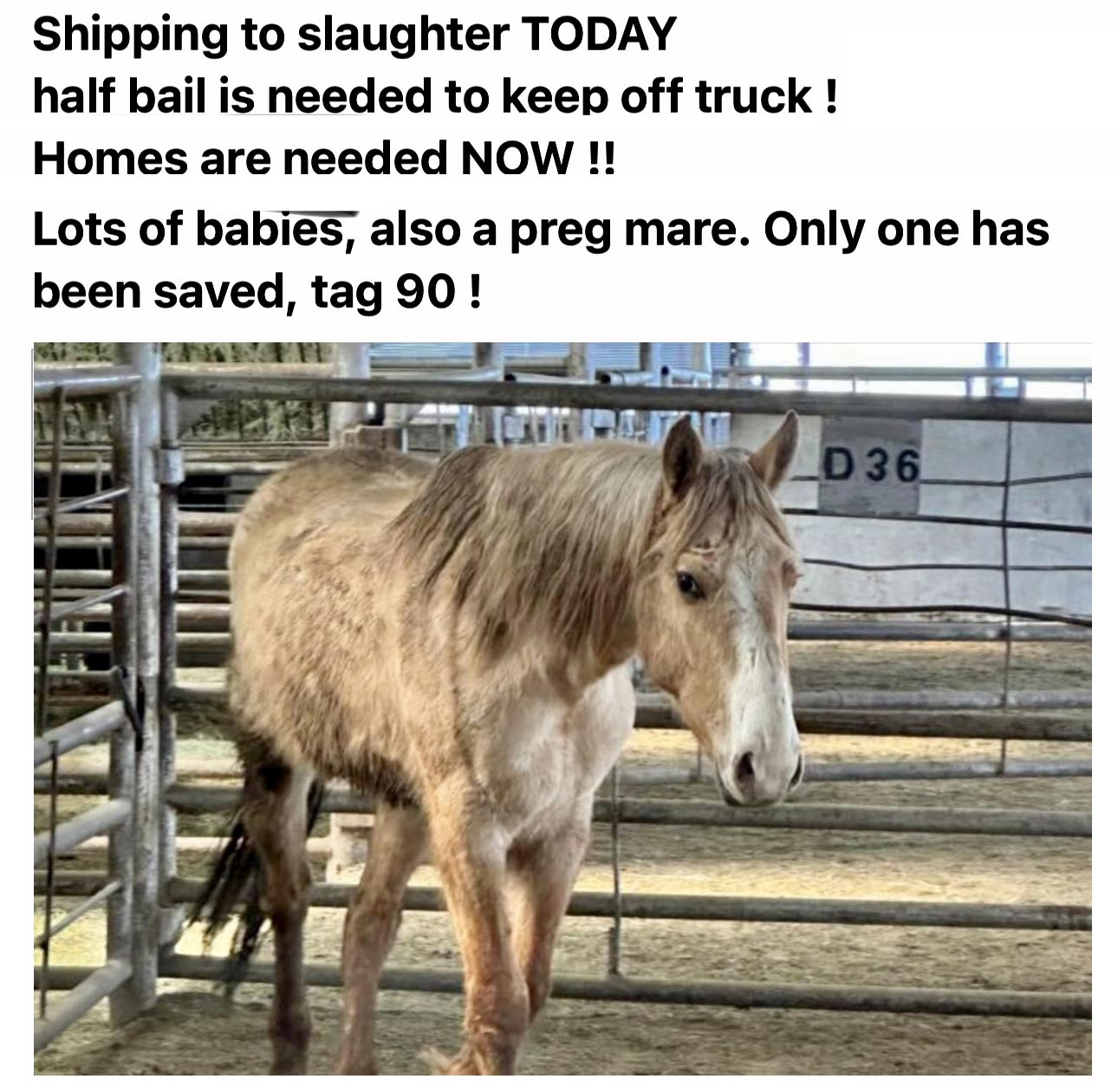 What is a Kill Pen?
I may get a lot of backlash from this article, Some of you may be shocked . Some of you may know exactly what I am talking about .<br ... read more.
What Is The Slaughter Pipeline?
Some wonder what the slaughter pipeline for horses is. It's no exaggeration to say that Arizona is a true horse state. We have a pr ... read more.